Academy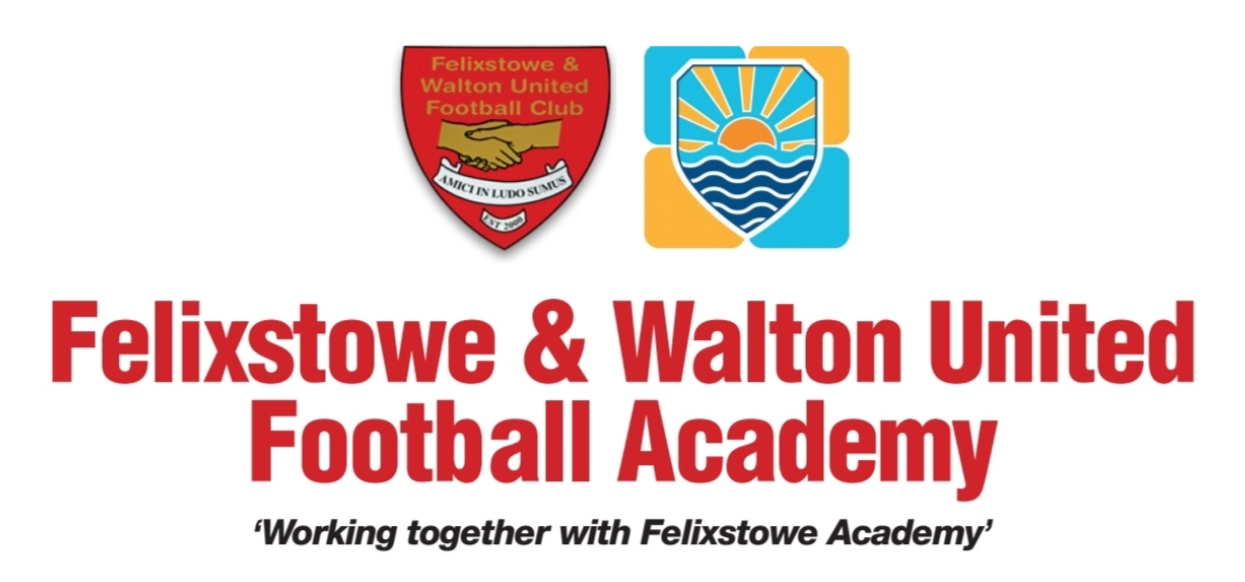 The Academy is aimed for pupils aged between 16 and 18 and will be run by Liam Barrett and assisted by Jason Thompson.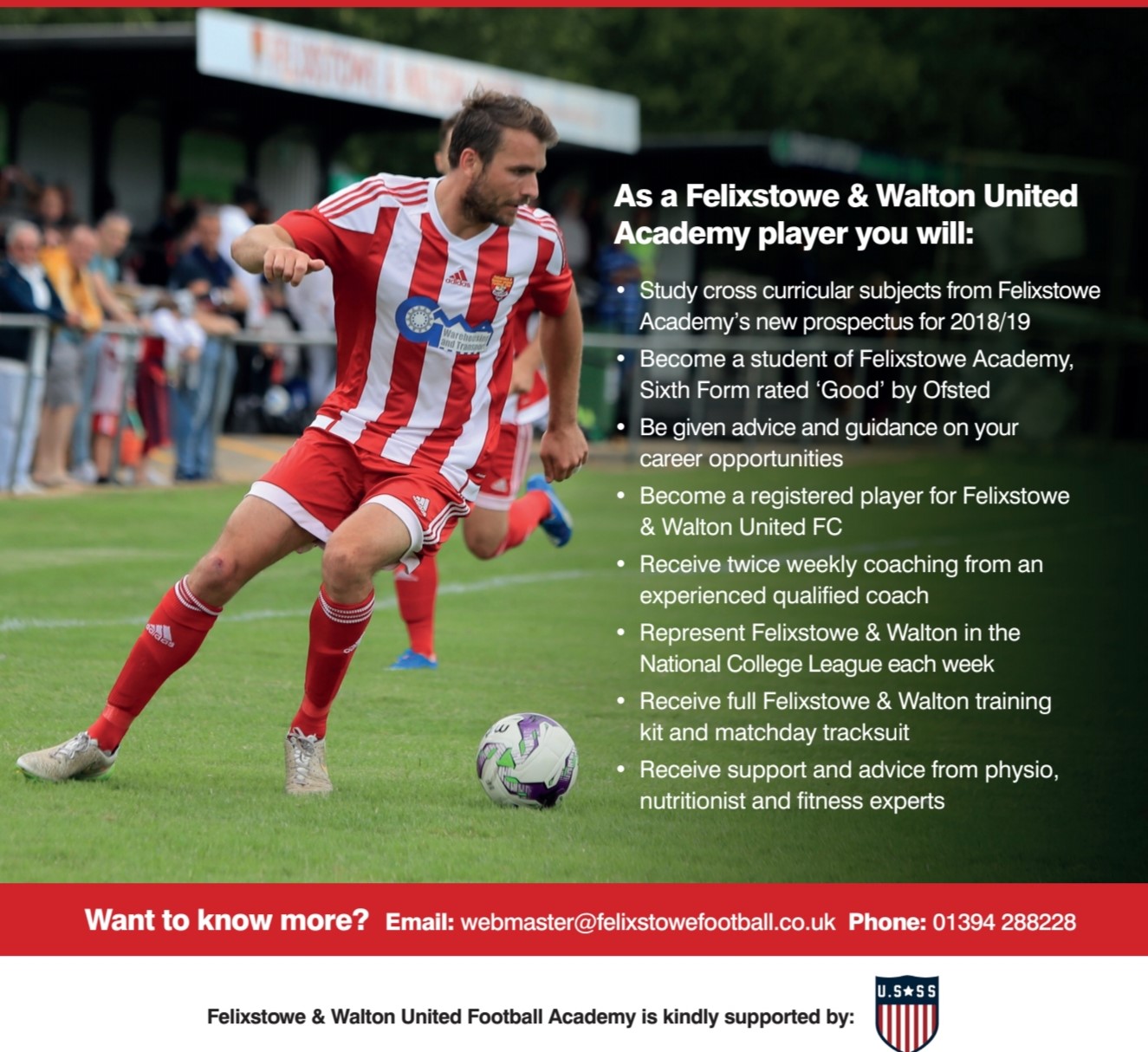 Liam Barrett (pictured below with Felixstowe and Walton Chairman Andy Wilding) will be the Football Academy Coach / Manager. 
Liam is Felixstowe born, a former Ipswich Town Football Club Professional Footballer, is a UEFA B Coach & Founder of US Soccer Scholarships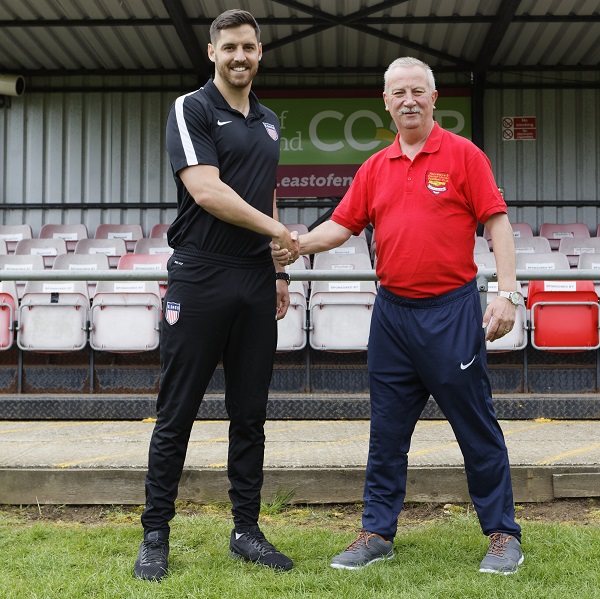 Jason Thompson, Assistant Coach pictured below is 35 years old and very recently gained his UEFA B coaching badge.  He also has his Youth Awards and Goalkeeper Level 1. Jason has been at the club for 8 years and currently coaches the 2018/19 Under 14 boys as well as being the Junior Development officer and running Goalkeeping coaching sessions at the club.  He also looks after the the clubs' Girls only Wildcats sessions.
Other coaching roles include working at the Suffolk girls GDC and ACC u14s,  Norwich City Elite u12 and PDC GK coach, Catch 22 (running sessions for the community as well as going into schools, Little kickers, Just 4 keepers) plus coaching several times in Gambia as an assistant tutor to the local coaches  This work has also involved a lot of fundraising and kit collecting to send out which the club has always supported with.
Jason is from Felixstowe and went to Orwell High School and played for Felixstowe Hawks as a child. He has 2 children Dainton and Ebonie, and wife Katie is a member of the Felixstowe Hockey club and a This Girl Can Sport Ambassador.
Jason says: "I am very much looking forward to working with Liam on this exciting new project for the club and the Town and cannot wait to get started with the players and see this Academy growing from strength to strength until one day when we will be competing with the very best academies in the area."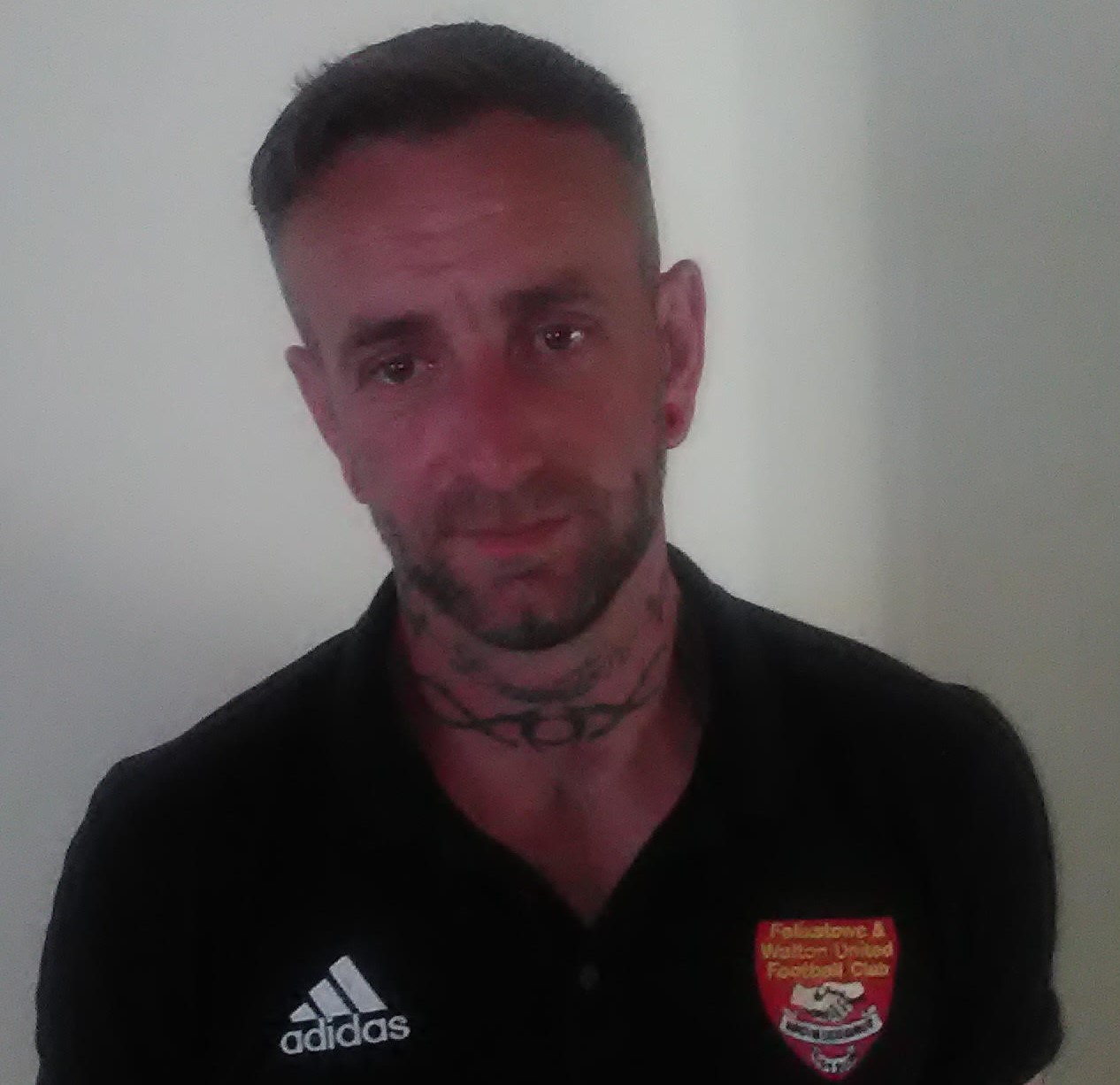 For any questions, please contact via email: This email address is being protected from spambots. You need JavaScript enabled to view it. or telephone: 01394 288228