Please visit this dedicated page regularly for all the latest first team comings and goings as it happens over the pre-season. 
18
June
2018
-
Another
New
Signing!
The club are delighted to announce the singing of Jack Ainsley from Leiston FC. Details here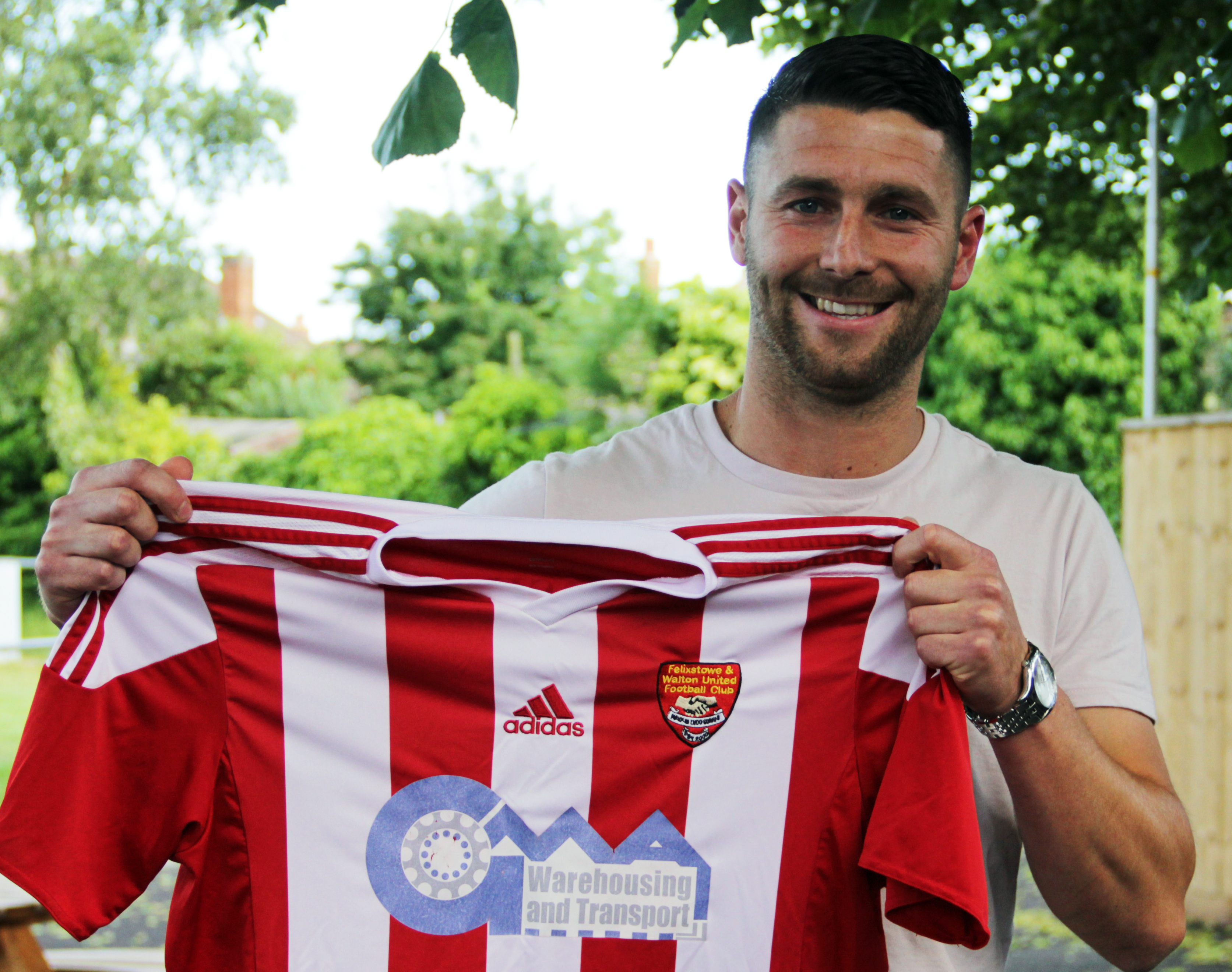 16
June
2018
-
Rhys
Henry
Signs
Midfielder Rhys Henry joins Seasiders from Maldon & Tiptree, details online here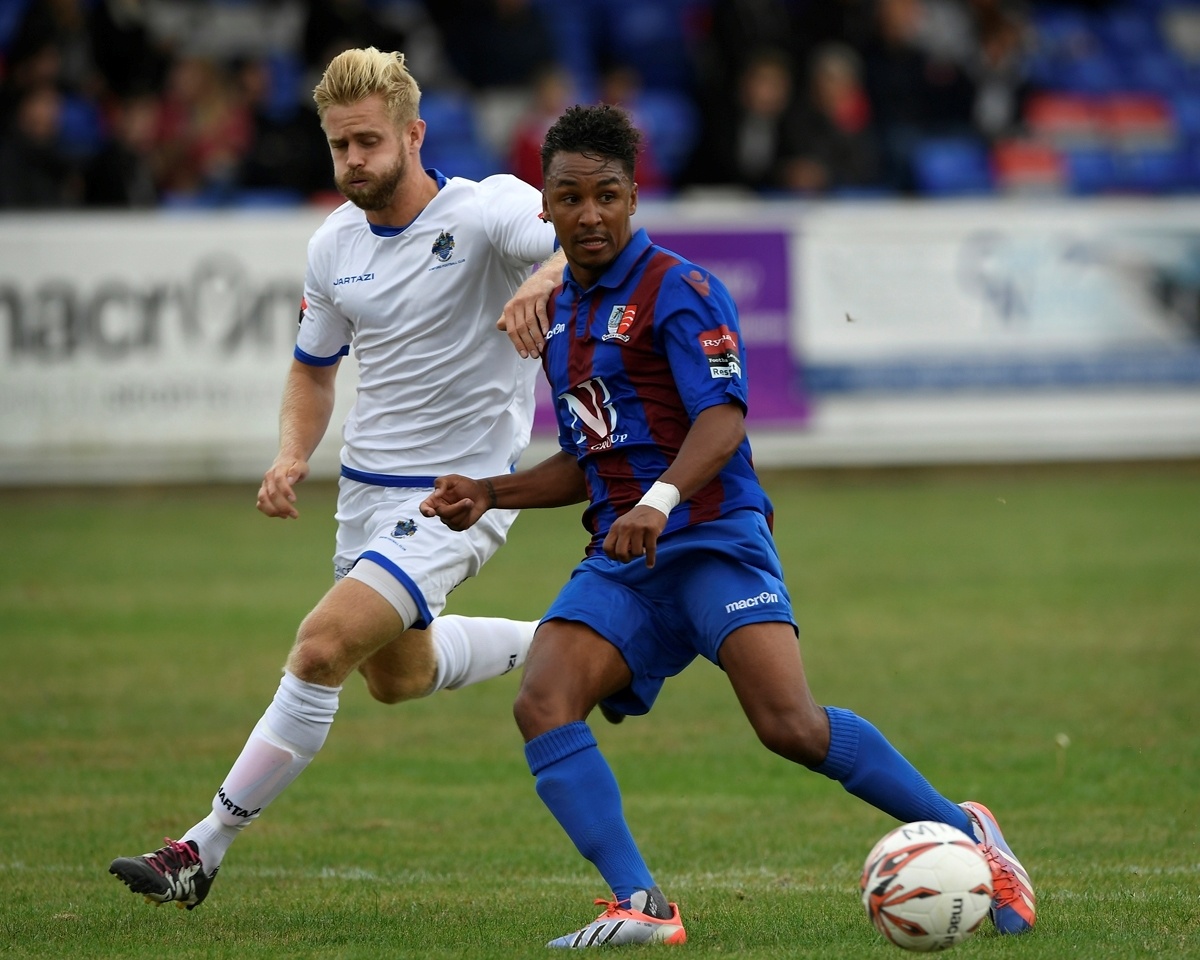 15th
June
2018
-
Taylor
Hastings
Re-signs
for
2018/19
Felixstowe and Walton are delighted to confirm that Taylor Hastings has re-signed for the 2018/19 season and we look forward to seeing him in action for The Seasiders.
14th
June
2018
-
Scott
Chaplin
Departs
We can announce that Scott Chaplin has left Felixstowe & Walton.  Due to the club stepping up a league he has been unable to commit because of the increased travelling and the affect it will have on his work. Scott has therefore made the decision to play more local football again and has joined Stowmarket Town for 2018/19.
13
June
2018
-
Kye
Ruel
re-signs
The club is very pleased to announce that Kye Ruel has re-signed for The Seasiders for the coming campaign and look forward to another fine contribution from him from midfield.
09
June
2018
-
Two
re-signed;
Sheri
Retires
Felixstowe and Walton can confirm that both Ethan Clarke and Miles Powell have re-signed for the club for the coming season. At the same time The Seasiders will be wishing Sheridan Driver a fond farewell. Sheri first played for the club in season 2009/10  and re-joined in 2014 having spent time playing for Needham Market. Sheri has decided to retire from football in order to spend more time with his family. A big thanks to Sheri from everyone connected to the club and best wishes for the future.
02
June
2018
-
New
Goalkeeper
Coach
The club can now announce that it has secured the services of Gary Hammond as the new goalkeeping coach.
Gary has recently retired from playing, most recently with SIL side East Bergholt. In the past he has played for a host of local sides including Ipswich Wanderers and Stowmarket Town.
There will be some fans reading this who know that Gary was part of the Walton United team that won the Senior Cup prior to that club's amalgamation with Felixstowe. We extend a warm welcome to someone who will also be a very good coach and mentor to our young keepers. 
01
June
2018
-
More
Player
Comings
and
Goings
You may have already heard that the club has now bid a fond farewell to Danny Crump after his loyal service to the club. Since Danny's departure three other players have also left the club having been released.
We now say goodbye to Callum Bennett, Regan Pelling and Nick Ingram. It goes without saying that we would like to thank all four players for their commitment to the cause and wish them all the very best in the future.
Promotion and the Summer break would always bring about change both on and off the pitch. Jack Spurling, as you already know, has left Ipswich Wanderers to join The Seasiders and the following players have all been retained: Joe Francis, Stuart Boardley, Rhys Barber, Josh Kerridge, Jamal Wiggins, Stuart Ainsley, Dan Davis and Jordan Matthews.
27
May
2018
-
Jack
Spurling
Joins;
Fond
Farewell
To
Danny
Crump
Felixstowe And Walton are pleased to announce that Jack Spurling has joined the club as First Team goalkeeper, replacing Danny Crump.
Many thanks to Danny, who leaves us having enjoyed three spells at the club, the first dating back to 2006. We are sure that his familiar face around the club and the fans' cries of of 'Crumpy!' will be greatly missed.
Many Seasiders may recall the fine performances that Jack Spurling put in for Ipswich Wanderers against us at Humber Doucy Lane on Boxing Day and at the Goldstar later in the season and, if Jack puts in performances like that for the Seasiders in the coming campaign, we are certain fans will be very happy indeed.
On signing, Jack, who has previously played for Brantham Athletic and Leiston, said: "I'm happy to be at Felixstowe and looking forward to see what the season holds. I have had a good couple of seasons and gained a lot of experience. I'm ready for the job in hand this year and can't wait to get started."
21
May
2018
Two
Sign
Contract
Extensions 
Seasiders' striker Joe Francis and midfielder Stuart Boardley have both agreed to sign contract extensions for the new 2018/19 season as we make our debut in Step 4 Isthmian Bostik North. Francis, joined Felixstowe last season from Leiston played 47 games and finished the year as leading goalscorer for the team with 37 goals and Boardley now coming up to his third year made 34 appearances and 4 goals last term.