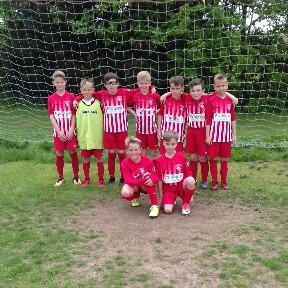 Managers/Coaches

Mark Gray

This email address is being protected from spambots. You need JavaScript enabled to view it.
SUFFOLK
YOUTH
CUP
WINNERS
2017/18
In Season 2017/18 as Under 9's, the team beat Eye U9's to lift the Suffolk Youth Cup - click on images to take you to the Under 10's Gallery Page.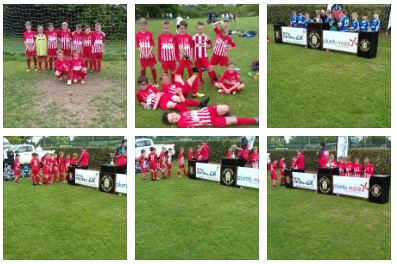 Felixstowe played Eye in the Final of the Suffolk Youth Cup. 
The game started with Eye taking control of the match and Charlie M had to make a couple of good saves early on.
As the half wore on Felixstowe started passing the ball well and George had a couple of good shots well saved by the Eye Keeper.
Just before half time Ashton opened the scoring for Felixstowe with a low shot which nestled in the bottom right hand corner. 
In the second half Felixstowe took control of the match and continued to pepper the Eye goal. But the Eye Keeper was in fine form and kept the score down to one.
Midway through the half Kasper made a great run down the right and crossed for George to tap in and double their lead.
As Eye tried to get back in the game gaps opened up and Keaton increased the Felixstowe lead with a good finish from an Ashton  pass.
Felixstowe continued to press for more but the Eye Keeper made save after save from Oakley and Cian.
Final Score Felixstowe and Walton 3 Eye Saints 0.
Team Charlie M Charlie B Keaton Ashton Cian Oakley Ryan Kasper George