Some players featuring in the Reserve Team playing in the Thurlow Nunn Division One North.
Note: More will follow closer to the new 2018/19 season.
(Profiles written by Zoe Howell)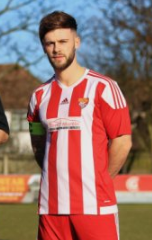 SAM SEGER - Captain & Midfielder
Having only been playing football for a few seasons, Sam is a strong energetic, enthusiastic player who is still learning his trade. He likes to get football and create opportunities.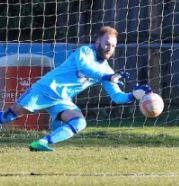 BEN PUNTER - Goalkeeper
In his first season with Felixstowe having previously played for Trimley Red Devils.  Good shop stopper, agile with quick reflexes as long as he plays in blue.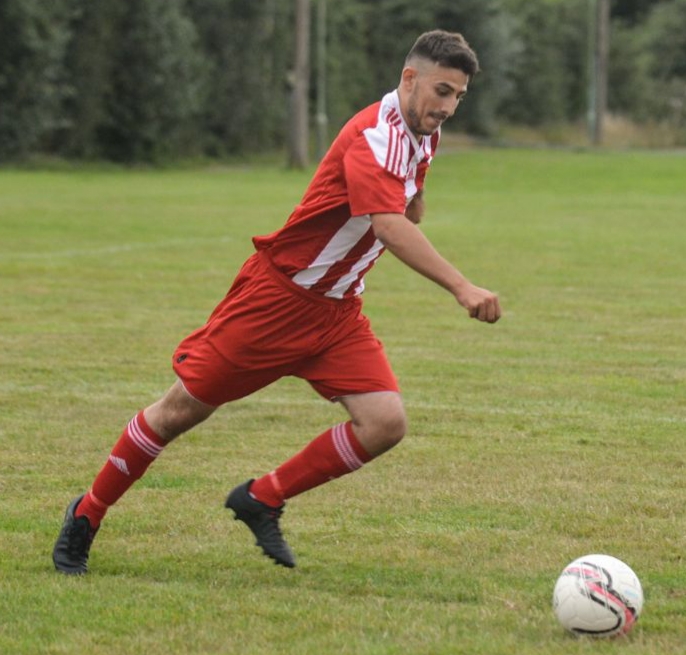 MACAULAY HOWELL - Defender
In his second season with Felixstowe having previously played for Grundisburgh and Haughley whilst learning adult football.  A good, strong pacey full-back with great delivery of the ball.  As an attacking defender he likes to take on opponents and is not frightened of a tackle.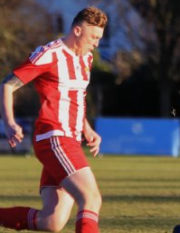 JOE ALLUM - Defender
One of the longest serving players with Felixstowe having previously played for the Under 18's.  A tall, strong, passionate player with a sweet left foot. Becoming more composed on the ball this season having grown another foot in height.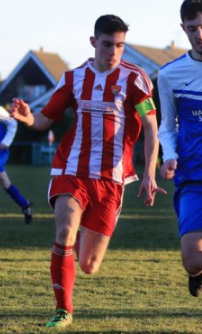 LEWIS OWEN - Defender
This is his first season in adult football and he is the current under-18 captain.  An up-and-coming centre half who is strong in the tackle and has lots of potential.  He has a strong aerial threat and scores his fair share of headers.
RYAN GARNHAM - Defender
Recently re-signed from Walsham-Le-Willows where he played as a goalkeeper.  Good communicator who likes to get the ball down and play from the back.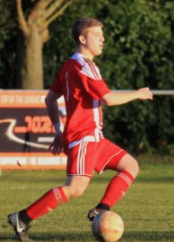 WILL RANSOM - Defender
In his second season with Felixstowe after previously enjoying success in youth football.  Quick, strong full-back with a keen eye for goal.  Another attacking defender who likes to run and dribble past his opponents.
SHANE FORBES - Midfielder
He has been playing adult football for five years and was previously at Ransomes Sports and Grundisburgh.  A strong, energetic and combative player who is good at keeping possession of the ball and starting attacks.
JOSH HORTON - Midfielder

Signed from Woodbridge Town this season following a serious injury which kept him out of football for a period of time.  A tricky winger who on his day can be a match-winner with his pace and finishing skills.
DAN POXON - Midfielder

Another product from the under-18's.  He is having a good season at Felixstowe so far.  Dan is a strong, passionate, pacey midfielder and a great crosser of the ball which often results in goals. 
LEE BURNS - Midfielder

A strong competitor with a ferocious shot.  Likes to bring the ball down and ping it about.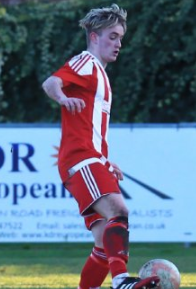 RORY PORTER - Midfielder
Another long serving product of Youth and under-18 football at Felixstowe.  He is having a great season to date, and loves to get out of difficult situations by twisting and turning to lose the opposition.  He has had experience with the first team on many occasions.  
JOE HUNT - Midfielder

Joe is another youth and under-18 up-and-coming player, having had experience with the first team on a few occasions.  He is passionate and enthusiastic with great positional awareness.  Joe has a great engine and moves the ball from box-to-box.  He has a bright future ahead.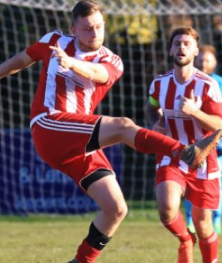 LEWIS MAIN - Striker
A big, strong centre-forward.  Having recently returned from Christmas following a lengthy lay off, Lewis is working really hard to regain full fitness.   He works hard to hold the ball up and has a cool head in front of goal.
JAKE PRESTON - Striker
Striker Jake is another product of Felixstowe Youths and Under-18's.  A focused, enthusiastic young lad who is great at receiving the ball with ease to turn the defenders and loves to drive forward, scoring many goals for the this season U18's.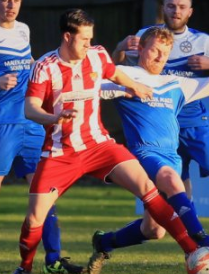 HARRY ARCHER - Striker
Harry is a recent signing from Ipswich Wanderers.  He scores his fair share of the goals and is good at dead-ball situations.  An accomplished shooter with both feet, Harry is a quick, strong and energetic player.
LEWIS SMY - Striker/Midfielder
Versatile player and another product of the under-18's.  Lewis can play in a variety of positions, but feels most comfortable going forward.  He is composed on the ball and shows strength and determination to get past defenders.