Seasiders
Bar
-
Week
Ahead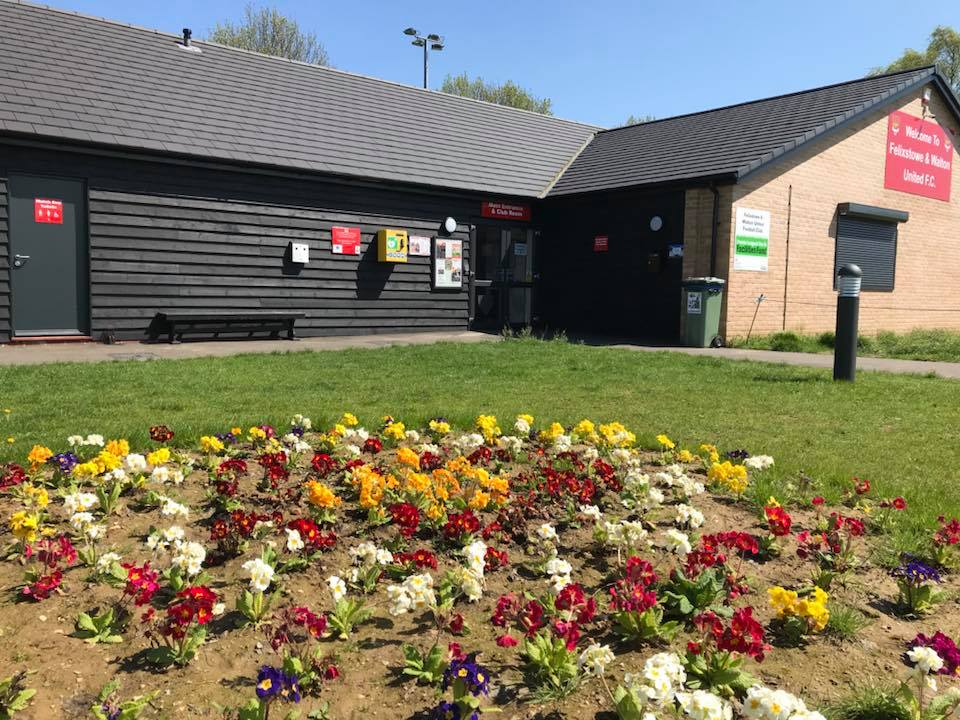 The weekly news letter about what's on in and around the Seasiders bar
This weeks opening hours, social events and latest news!
Wednesday 17th October- Open 7pm-11pm
Crib match
Thursday 18th October-  Open 6pm-11pm
The Under 18's entertain Framlingham Town at 7.45pm in the Thurlow Nunn Youth League.
Friday 19th October- Open 6.30pm-10pm
Bingo Night 7pm 
Saturday 20th October- Open 9am-6pm (closed from 6pm for private party)
Junior matches at 10.30am
Live TV- Chelsea v Man Utd 12.30
Sunday 21st October- Open 9am-1pm
Junior girls matches at 10.30am
Football Club and Social Club EGM at 11am  
Monday 22nd October- Closed
Tuesday 23rd October- Open 6pm-11pm
The First Team host Northwood in the Velocity Trophy at 7.45pm
Wednesday 24th October- Open 7pm-11pm
Crib match
Live TV- Leeds v Ipswich 7.45
News
- An EGM of the Football Club and Social Club is taking place this Sunday to discuss the proposal to merge the two entities into one new Limited Company- Felixstowe & Walton United FC Limited. All members are invited to attend.
- With regret the Community Cafe on a Friday has closed. As well as changes to the staffing at the club, although the Cafe attracted a loyal group of regulars, it has not been enough to cover costs and therefore it has been decided to re-allocate those staff hours elsewhere.
- A new Golden Goal fundraiser is underway. Choose a minute from 1-90 and you win £10 EVERY TIME the Seasiders score a goal in the Bostik League this season if the official goal time matches your minute. Entry is £20. See Stuart Daynes at the club or email This email address is being protected from spambots. You need JavaScript enabled to view it. 
-We have re-launched our 'Sponsor A Seat' campaign. Seats are available in the existing stand, and then in the new stand upon completion. Have your name or message on a large seat sticker for £20 with all proceeds going towards the costs of the new grandstand at the Colneis Road end. See Colin Butcher to sign up or call him on 07514687330
-Junior player registration is now available online! We have launched the new easy-to use facility to simplify the process and enable those who wish to pay by card to do so. The online registration can be accessed here: http://felixstowefootball.co.uk/juniors/information-registration 
Social Events & Fundraising
The following events are taking place at Felixstowe & Walton Utd FC Clubhouse, unless other venue is stated.
Tickets for all events listed are available from the clubhouse bar or by emailing This email address is being protected from spambots. You need JavaScript enabled to view it.
Saturday 10th November- Darts Challenge  Players v Supporters, Plus HOT WINGS CHALLENGE
Starts 5.30pm after the Seasiders v Grays Athletic match. 12 head to head singles, followed by 3 doubles. Sign up for the supporters team by speaking to Chris or Colin. £100 cash prize and trophy for the winners, sponsored by Omni Freight. Entry to the Hot Wings Challenge is £3.  
Friday 19th October- BINGO NIGHT
Starts at 7pm, finishes by 9pm. Bring the whole family and win cash and other prizes. Basket meals available.
Sunday 4th November- Felixstowe Firework Spectacular
Back for it's 11th year, this event attracted 4,600 in 2017 and is set to be even bigger this year! Featuring 20 minute massive professional display to music, funfair, sideshows, food village, Fire Flow fire performances, Night Flight aerial display team, Fresh Gold Radio Roadshow and much more. Ticket prices have been held for the 5th successive year with big savings when buying in advance. Advance prices are Adults £6, U16's £3, Family (2+2) £15. Prices on the gate go up to Adults £8, U16's £5. Tickets are available NOW from the following outlets- Coes in Hamilton Road, Underwood in Hamilton Road, the Spa Pavilion box office, David Button Funeral Directors in Walton or the football clubhouse during opening hours. Or tickets can be bought online
Sunday 9th December- Felixstowe Gin Festive-al
Following the success of the last Gin Festival in August, we are staging a Christmas themed festival featuring 40 gins, live music, festive tapas menu and will also be welcoming local craft distillers to showcase their gins. Tickets are £10 and include an exclusive branded balloon gin glass and a Gin Festive-al Guide. Tickets cannot be reserved and will be sold on a first come, first served basis. Available from the clubhouse during above opening hours.
Clubhouse Hire
Booking details for the new pavilion are detailed below.
From Monday-Friday the building is available to hire between 9am-5pm at an hourly rate of £12 (£10 members or charities) or a discount for block bookings.
Private Party bookings are available for Friday, Saturday and Sunday evenings from 7pm-11pm for a set fee of £100 (£50 for members/charities) subject to availability, completion of a booking form and a returnable damages deposit.
New Membership Scheme
Membership of Felixstowe & Walton United Community Social Club is now available and open to all.
Existing members are now due for renewal for 2018/19, with no need to fill in a form. Contact membership secretary Stuart at This email address is being protected from spambots. You need JavaScript enabled to view it. to renew.
Annual Membership runs from 1st June-31st May.
Single Membership - £10
Family Membership - £20 (2 adults + 2 children)
Application forms are available from the clubhouse or by email on request.
Please note: Up to two parents/guardians of registered junior players will receive automatic membership of the club included within the junior registration fee when signing on. The names of the two members should be indicated in the relevant section of the junior registration form and membership cards can now be collected from the clubhouse.
-Gold, Platinum and Season Ticket Holders also receive automatic membership included in their ticket price.
-Spectators paying the full entry fee at Felixstowe & Walton United home matches will be granted temporary membership for the day.
-Visiting teams will be signed in en-bloc as guests.
By becoming a member you agree to adhere to the Membership Rules of the club and these are displayed in the clubhouse or online here: http://www.felixstowefootball.co.uk/club/club-membership
Don't forget, you can keep upto date with all the news and views from the Goldstar Ground via the clubs website www.felixstowefootball.co.uk
Follow the club via Facebook- Seasiders Are Us, Felixstowe & Walton United Community Social Club Limited or Seasiders Supporters Club.
Twitter- @Felixseasiders, @seasidersbar
Twenty Two teams, One Club
Felixstowe & Walton United Football Club
Chris Daynes & Colin Butcher
Facilities Managers
Felixstowe & Walton United Community Social Club Ltd
01394 282627 (opening hours only) or 07415886803 / 07514687330
This email address is being protected from spambots. You need JavaScript enabled to view it. or This email address is being protected from spambots. You need JavaScript enabled to view it.