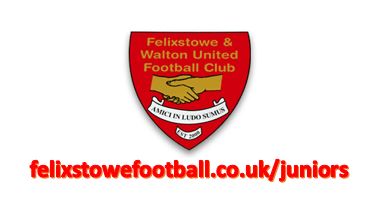 Note: Junior Section will be updated closer to the new 2018/19 season along with Junior online registration.  
Welcome to the Junior section of the website, this part of the site will be expanded as the sides within their age groups expand, each year group has its own section to keep you all updated.
We are very proud as a Charter Standard Community Club to have over 250 boys and girls registered.
The junior year group has 16 teams, ranging from Under 6's (Starter) through to Under 15's inclusive, predominately playing in the South Suffolk Youth League, 5 Girls team and 2 Eastern Junior Alliance teams.  
A few photos of the Junior Presentation Day are online
If anyone has any more, please send to This email address is being protected from spambots. You need JavaScript enabled to view it.
Current 2017/18 Teams

EJA Under 15
EJA Under 14

 

Under 15 Girls
Under 13 Girls
Under 12 Girls
Under 11 Girls
Under 10 Girls

Under 15
Under 14
Under 13 Red
Under 13 White
Under 12 Red
Under 12 White
Under 11 Red
Under 11 White
Under 10 Red
Under 10 White
Under 9 Red
Under 9 White
Under 8 Red
Under 8 White
Under 7 Red
Under 7 White